As a small and growing business, daily operations and growth are accompanied by the need for finance at various stages. You may need capital to upgrade technology, to buy new machinery / equipment, to hire employees, to meet a sudden upsurge in demand, to meet working capital shortfall or simply to pull through a seasonal gloom. In such circumstances, a small business will first approach a bank for a small business loan. However, banks do not provide loans without a collateral (security) i.e. no unsecured business loans!
Additionally, the process of applying for and getting the loan is lengthy and tedious owing to the amount of documentation needed.
NBFCs (Non-Banking Financial Companies), on the other hand , ffer small business loans without security – in other words, unsecured business loans! Let's take a look at the benefits of opting for unsecured business loans, for small businesses.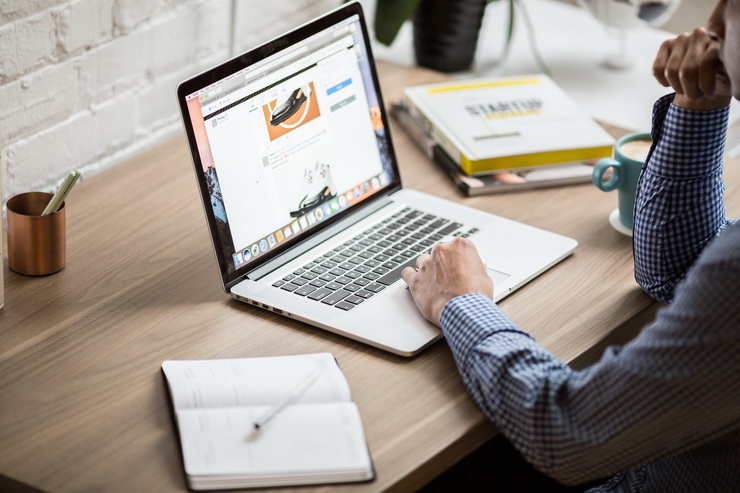 Benefits Of Unsecured Business Loans:
Here are some of the reasons why unsecured business loans are best for small businesses:
1. Ease of Application and Quick Disbursal:
Securing an unsecured business loan from NBFCs and such other institutions is quicker owing to the simple eligibility criteria and limited documentation. To know more about the criteria and documentation, refer to this handy checklist before applying for a business loan.
2. Strengthened Business Finances:
A suitable business growth opportunity can present itself anytime. To take advantage of such opportunities, a small business needs to have access to adequate resources at all times. In case of an unfavourable cash flow situation or a shortfall in working capital to meet routine business expenses, it helps to take an unsecured business loan for a short period until the situation improves. A small business can thus act upon any opportunity that presents itself, at any given time.
3. Faster Approval and Timely Access To Funds:
Thanks to the digital revolution, applying for an unsecured business loan is simple – one can simply fill an online application and upload all the necessary documents at the same time! Most institutions, offer speedier approvals, backed by technology designed to profile, design and disburse loan products for small businesses. Thus you are more focused on the business, rather than the paperwork to get the funds you need!
In fact, it is possible for a small business to acquire an unsecured business loan in a few days. Gromor Finance offers one in less than 3 days!
Yes… And Here's How To Get Unsecured Business Loans From Gromor Finance In Less Than 3 Days!
Gromor Finance offers a simple, transparent process to make sure that a small business's business requirements are met. Here are the steps that need to be followed.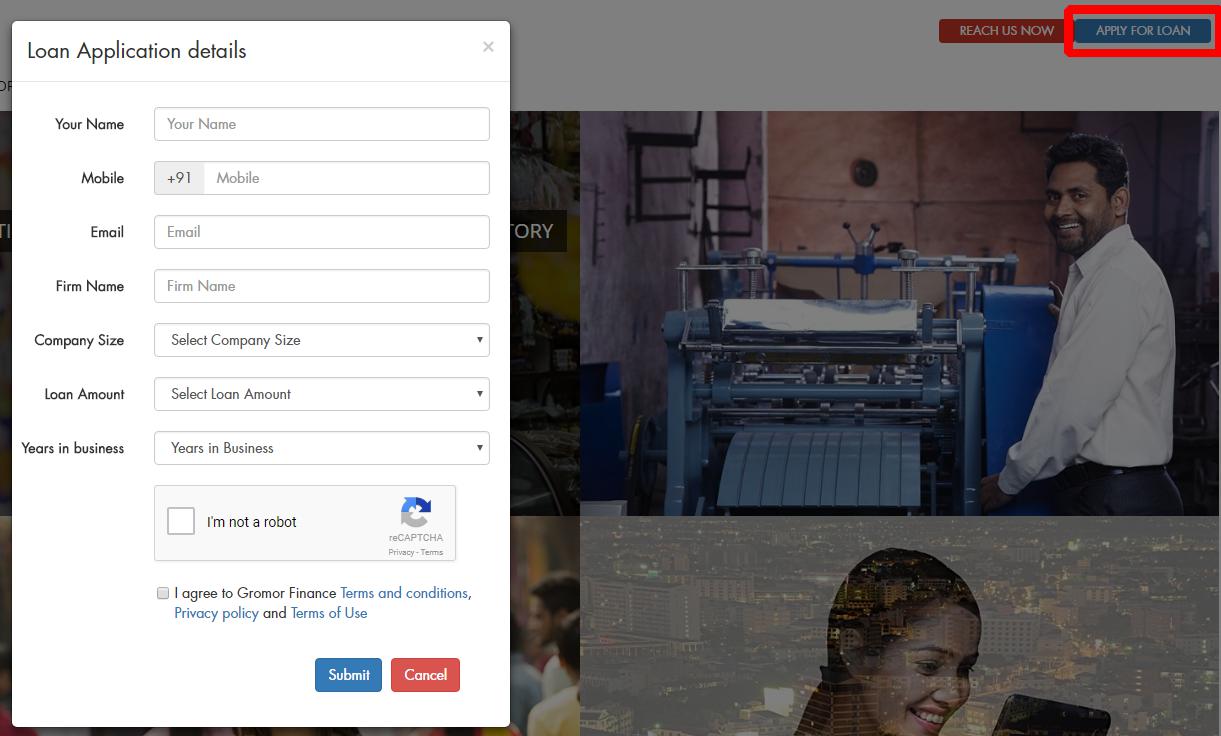 1. Apply For A Loan
You can access the loan application from anywhere. Just visit Gromor.in and Click on 'Apply for Loan'.
2. Submit Relevant Documents
Upload all the necessary documents online. Gromor Finance adheres to strict compliance and security measures – all sensitive information is safe!
3. Get Loan Approvals
The evaluation of documents is automated, backed by technology, for fair assessment of the application and faster approvals. Once the verification is complete, the approval is granted.
4. Avail Loan Disbursal
On approval, the loan amount is disbursed, available for immediate deployment.
It's that simple!
For a growing enterprise, the availability of funds is crucial for their growth. In such cases, quick and easy business loans without security are critical as it helps small businesses meet their cash requirements quicker.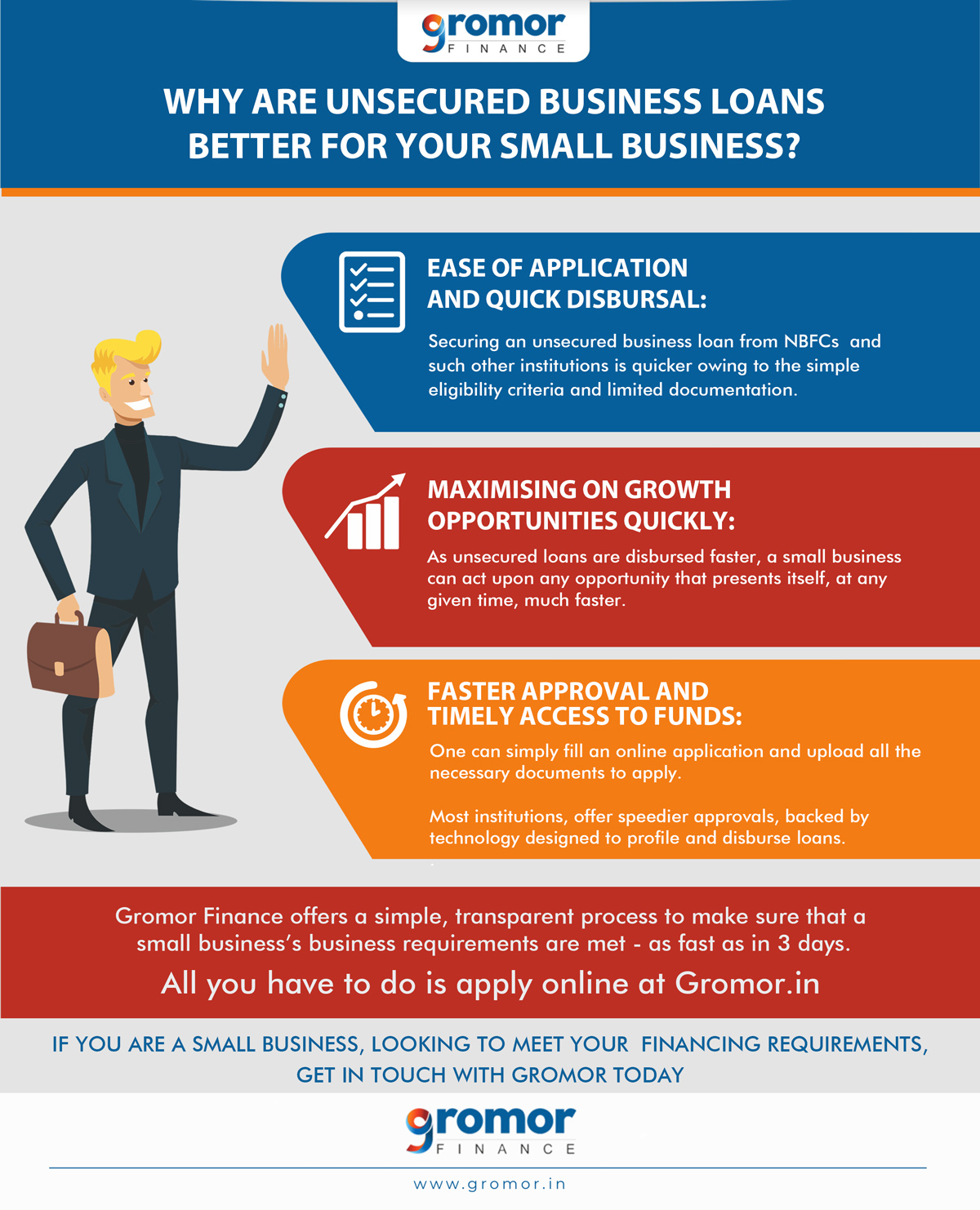 If you are a small business, looking to meet your financing requirements, get in touch with Gromor today and avail unsecured business loans in a few days!