A machinery loan is a great way for small businesses to grow their revenues. Especially when it comes to manufacturing and production centric businesses, machinery forms their lifeblood!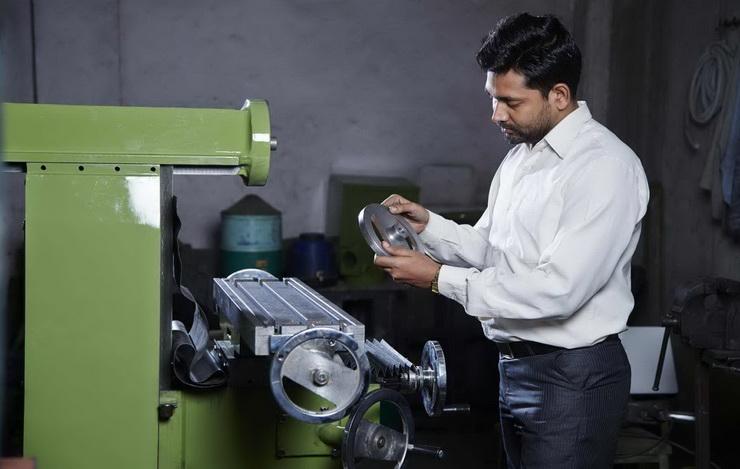 But it's not always easy to meet the high cost associated with heavy machines, especially for small businesses. In such cases, opting for a machinery loan is the right choice. They help businesses avail the benefits associated with machinery, without making huge investments.
Let's understand in detail how machinery loans can benefit your small business.
How Machinery Loans Help Your Business
Here are some of the benefits of opting for a machinery loan!
1. Latest Technology:
Taking a machinery loan empowers a business to acquire the latest machinery and equipment that ultimately increases production and efficiency. You have the ability to outshine your competitors if you have the latest machinery at your disposal. This is a competitive advantage every business needs.
2. Less Risk:
There is a certain element of risk when a business devotes cash to a capital asset. If a business uses all the cash for a capital asset instead of relying on machinery loans, the risk is quite significant. It will take a lot of time to bring back the same amount of investment, just with the help of increased efficiency. Relying on machinery loan will reduce this risk and it would not be as significant as your free cash will not be tied up in new machinery purchases.
3. Instant Funds:
When it comes to machinery, you want to move quickly but also carefully so that your business's productivity isn't affected. Time is precious and so, the funds are disbursed to you much quicker than what is offered by most other loans. You can expect disbursal directly to your bank account in as soon as 24 hours. This ensures that you do not waste any time in using the capital to scale operations or boost your business.
4. Better Cash Flow:
One of the best benefits of machinery loans is you can often find financing with no down-payment. This allows you to use your working capital for other pressing needs.
5. Increased Revenue:
If you have done your research right, and that piece of equipment is what you need to take your business to the next level, opt for a machinery loan without hesitation. It's going to increase your income without largely affecting your operating expenses.
6. Easy Credit:
When applying for this loan, you need not arrange for a collateral in the form of property or other business assets. The loan is available on a completely collateral-free basis.
7. Less Paperwork:
Since no collateral is involved as security, there is minimal documentation required. Loans are processed faster and disbursed quickly!
8. Business Partners:
Lending companies today are acting as business partners, which has made the entire process hassle-free. A machinery loan can range up to 90% of the purchase value of the equipment along with several benefits like an appealing rate of interest and longer repayment tenures.
9. Long Tenure:
For facilitating greater convenience and flexibility for entrepreneurs and MSMEs, repayment tenure up to 7 years can be selected in order to make cash flow smoother.
Things To Keep In Mind Before Applying For A Machinery Loan
The amount taken for a machinery as a loan can be huge, therefore it is important to properly evaluate your requirements first before taking the plunge.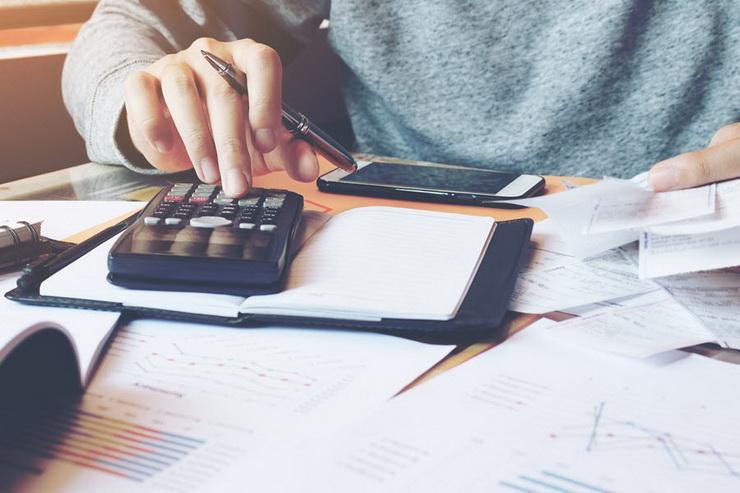 1. Understand Your Business's Needs:
The first thing to do is to understand your exact machinery requirement. If you have existing machines, check your production output to see how new machines can help increase productivity. Consider and evaluate various options in the market. Once you have decided exactly what is essential, avail a machinery loan.
2. New Machinery:
Consider whether you want new or second-hand machines. Used machinery is also a viable option if it has been properly maintained. It is cheaper and serves the purpose too. However, used machinery may need more maintenance than a new machine.
3. Space:
Machinery requires proper allocation of space in order to function efficiently. An unplanned placement could lead to accidents at work or declining productivity. Before applying for a machinery loan, prepare a layout plan to know exactly where you will place the machine/equipment.
You can approach any of the two entities listed below for opting for a machinery loan!
1. Banks:
Every small business generally turns to a bank for availing loan, apart from family and friends. However, banks demand collateral or security against the machinery loan. The process of evaluation and disbursal can also take a long time since banks follow stringent policies and ask for a lot of documentation.
2. Non-Banking Financial Companies (NBFCs):
NBFCs are usually preferred over banks since s small business can get a machinery loan without any security. Additionally, the loan can be obtained with minimum documentation and based on a very simple set of eligibility criteria. This allows faster disbursal of loan. However, it is important that the business must be eligible to avail the loan and should have proper documents in place, before any NBFC disburses loan to them.
Make Sure You Are Eligible!
The basic eligibility criteria to get a machinery loan without security are the same as for all small business loans. These criteria include Minimum Turnover, Applicant's Age, Business Activity Duration, and Credit Score.
In terms of documentation, the institution will ask for the PAN Card, the Aadhaar Card, Bank Statements of the last 12 months (in PDF), etc. which establish the business's identity and also help understand the soundness of the business.
Additionally, some institutions may ask for the Tax Invoice Copy of the Equipment/Machinery Purchased or Proforma Invoice/Quotation of the Machinery to be purchased.
To know more about the eligibility criteria and the documents needed for a machinery loan, refer to this checklist!
Get In Touch With Gromor To Avail A Machinery Loan… In Less Than 3 Days!
All you have to do is follow these simple steps:
1. Apply For A Loan
Visit Gromor.in and fill in the online application form – from anywhere!
2. Submit Relevant Documents
Upload the documents mentioned above. Be assured that all your confidential information is safe with Gromor!
3. Get Loan Approvals
Thanks to Gromor's automated evaluation, getting approvals has never been faster!
4. Avail Loan Disbursal
Upon approval, the loan amount is disbursed and available for immediate use!
Looking for machinery loans to grow your business? Get in touch with Gromor today!