Setting up an online identity in today's global economic era is a must for every business, big or small. The internet offers limitless advantages and opens up a stream of new leads for your business worldwide. A brick and mortar storefront is essential in many ways but taking your small business online validates its credibility.
Being online is not limited to being active on social media. That's just one, though very important, leg of the deal of taking your small business online. Let's walk through some basic steps of how you can establish an online brand out of your small business.
Steps to Get Your Small Business Online
Here are 5 simple steps to get your small business online.
1. Get a Domain Name
A domain name is your brand or business's identity online. It can be used for many things, including a website address, a company branded mail or connecting your web address to your social media page.
You can buy a domain name directly from your website hosting service provider or through a separate domain name service. However, it's best to buy them from a separate service provider as it could get complicated if you need to change your web host later on. Some prominent domain name service providers are Godaddy.com, Namecheap.com and Register.com.
Visit any of these and enter the domain name you are looking for. The platform will check various extensions like .com, .in, .net etc, and check whether they are available or not – the domain name that you are looking for might already be registered by someone else.
If the desired name is taken, the domain name service will come up with some other suggestions that you could use. This can be helpful since sometimes it comes up with suggestions that might rank better on search engines than your original choice.
At times, certain domain extensions such as .com or .in might be expensive. It is alright to opt for others in such situations. In fact, the extension won't matter much if your pages/website are ranking well. You could buy the expensive one later when you have sufficient funds to do so.
There are millions of domain names out there so make sure yours stands out and represents your brand.

2. Invest in a Professional Website:
A website represents your business in the online space. You can get in touch with creative web development agencies that will understand your requirements and build a customised website aligned with your business.
Website hosts such as GoDaddy, Amazon Web Services, Bluehost, Bigrock, WordPress etc, provide various plans that you can opt for depending on your need. They also offer features that will help you leverage the website in the best possible manner like a blog, free domain, free business email, built in SEO tools, guaranteed monthly website visitors etc.
It is important to choose a web host that will help load your website fast and without any glitches. Two most important factors before deciding on a web host are:
99.99% uptime to be provided, which means your website is always up and running.
24/7 technical support, which means if for any reason your website fails to load or is facing downtime, you can immediately get in touch with your web host even at the middle of the night and get the issue fixed.
A downtime of even five minutes can lead to revenue losses for websites that have banner ads applied on their web pages.
Alternatively, you can also opt for open source platforms from where you can build your own website, especially if you are looking for an e-commerce integration, such as Shopify, Kartrocket, Zepo, etc. They too have different plans and features depending on your business and needs. Customisable templates, Logistics integration, Add your own products, domain linking, all of this is possible through them.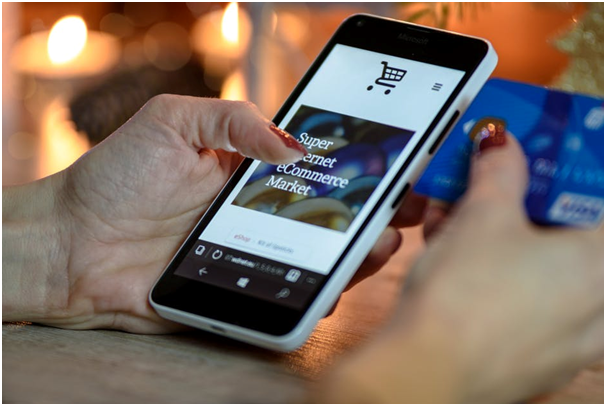 3. Design Your Website:
A great website design can lead your visitors to convert into your customers. So make sure your website has a great user interface and is easy to navigate. Different landing pages for About The Company, Contact Us, Products & Offerings etc. should be well designed in a manner that not only conveys your message to the visitor easily but also impresses them.
Decide whether you need a static website that just informs basic details about your business or you need a website that sells products. Once that is established, you can decide the complexity of the web design.
Your website has to be mobile friendly as most of the people go online from their smartphones. The mobile market is growing with more people visiting websites on their phones rather than from desktops or laptops. Check out Responsinator. This tool shows how your website looks on different phones or tablets so you know exactly what customers see when visiting your site.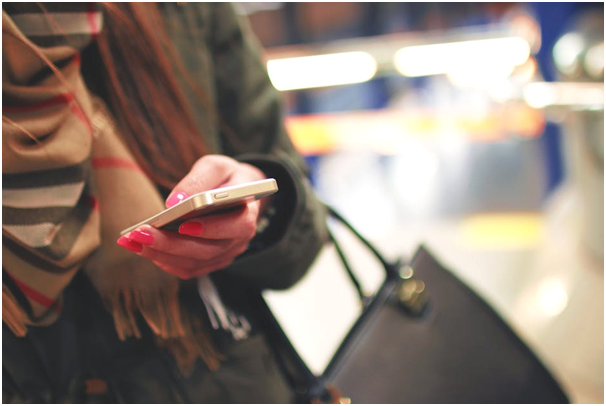 4. Develop an SEO Strategy:
There are thousands of websites out there that do not receive any traffic since the visitors don't know that such a website exists! Your customers will not type out the URL of your website directly in their browsers, at least not initially. It is important to drive traffic to your website and the best way to do that is through Search Engine Optimization (SEO).
Potential customers are looking for different products and services online and search using 'keywords' on various search engines. Make sure your website and web content are SEO optimized for such keywords so that your website shows up in relevant search results.
Get help from a professional who will help you with a well-defined SEO strategy.
5. Invest in Content Marketing & Social Media:
Purchased a domain name, applied for web hosting services, designed a cool website and got it SEO-optimized – what comes next?
The next step should be to expand your online footprint through some kickass content and social media engagement.
Content is king and can make you the leader in your industry. By posting relevant content in the form of blog posts, articles, videos etc, you can gain a great amount of traction on your website. This will establish your brand as a trusted one and drive recognition.
Social media is where all the buzz is as everybody is active on Facebook, Instagram, Twitter etc. Create business profiles on these free platforms and leverage the mass audience present here. You can run various sponsored ads which have a great click-through rate and land visitors on your website.

6. Regular Updates:
Keep an eye out for various trends and people's preferences. Perform checks on your website from time to time. Display various seasonal offers and discounts that you may be running on your website in the form of attractive banners. Link your business Facebook, Twitter, LinkedIn, Instagram handles in the form of buttons on your website to help visitors check out your social media channels directly from your website.
Taking your small business online has several benefits. Let's look at some of them.
Benefits Of Taking Your Small Business Online
Developing an online presence takes time and efforts – it is an investment, not a quick fix. If planned well, it can result in long-term, cost-effective benefits. Here are a few of them.
1. You Can Build Relationships
Taking your small business online allows you to:
Tell your story using various social media channels.
Use analytics to find what people read and share so that you can give your customers exactly what they want.
Keep an eye on the customers' questions and concerns, as well as how competitors are addressing them.
Answer customers' questions using a blog.
Reinforce brand familiarity by using a layout and design consistent with your brand.
Effective online representation helps in establishing lasting relationships with existing and new customers.
2. You Become Searchable
Considering the fact that the whole world is online, having an online presence makes you more visible to a wider audience. To be found, you need to pay attention to SEO strategies, for search engines to be able to locate your website, read your content and index you accordingly. Search engines want to produce the best lists of results it can for each person's search. To do this, they need to search the web (crawl) and use software (bots) to index a site.
3. It Boosts Your Credibility And Expands Your Reach
Even if you run a bricks-and-mortar business, people are still searching for you online. In fact, consumers now measure a company's credibility by its online presence. The best part about taking your small business online is that it puts you on an equal footing with your competition. While your office may not be as impressive, you can get a stylish looking website at relatively cheaper prices. Additionally, if your products or services aren't just limited to local customers, being online expands your reach, and the world literally opens up to you.
4. It Enables Content Marketing
Content marketing is a way to attract customers to your company using valuable information you create, in the form of blog posts, videos, podcasts, social media posts, etc. Rather than you going out to find customers, they find you online. This is because the information, with good SEO in place, of course, has been indexed by search engines. The information you provide helps them solve a problem or answer a question. Over time, this positions you as an expert in your field. When a customer makes a decision to buy, your small business is familiar to them and trusted by them.
It also provides you with an opportunity to capture emails. This is also referred to as 'permission marketing' – whereby customers have permitted you to contact them. In a world full of fleeting tweets, FaceBook posts you may or may not see, and millions of blog posts, inboxes have held their own. People still check their emails.
5. It Can Improve Customer Service
Having a website and an online presence makes it possible to be available 24/7 to field questions and queries from customers. Having useful, customer-focused information and articles online further adds to a professional and helpful company image.
Taking your business online is not an uphill task but one that is extremely important and with the help of various service providers, you can expect to be online in few moments!
Looking for unsecured small business loans to take your small business online? Gromor Finance offers a simple online process to avail loans in less than 3 days!