For a small business owner, time is money. Limited manpower, funds and budgets can make running a small business quite challenging. Having the right kind of software can be extremely beneficial in streamlining processes such as accounting, billing, marketing, etc. The small business owner can utilise the time to focus on decision making and problem-solving!
Here's a list of software every small business owner must consider to run the business efficiently and successfully.
Software Every Small Business Owner Must Have!
Make sure you have the following software to make it easier to run your small business!
1. Business Accounting Software
Business Accounting Software keeps your financial data properly organized and thereby provide exact and specific information when needed. These help a business owner in taking an informed decision whenever needed. Additionally, it is necessary to ensure that the accounting software is also GST ready! Here's a list of accounting software a small business owner can choose from.
Tally ERP 9
ProfitBooks
Marg
HD Accounts and Billing Software (HDPOS)
Quickbooks
Busy
Saral
Wave
Xero
Reach
2. GST Filing Software
There are two kinds of software available in the market – One is GST-enabled accounting software, while the other is GST filing software which helps in invoicing, reconciliation and filing purposes. Here's a list of GST filing software you can choose from:
Cleartax
Gen-GST
Taxmann's One Solution
SahiGST
Reach Accountant
3. POS Systems
Reliable POS systems are vital for any small business retailer. A good POS system helps boost sales, save money, and makes business run more efficiently. POS also helps enhance record and inventory management profitability and marketing practices of a firm. Here are a few options you can choose from:
Weaver
POSist
ePaisa
Torqus
MMI Xpert
Vastralaya
LOGIC
RetailGraph
4. Payment Gateways
Payment gateways help small businesses provide customers with a variety of options to make payments and ensure seamless integration of these payments in their accounts. You could either choose a hosted gateway (the customer is redirected to the payment platform's processor to complete the transaction) or an integrated one (embedded in your e-commerce site so there's no worry about customers leaving your website). Here are some popular options you can choose from:
Instamojo
Paytm
PayUMoney
RazorPay
Mobikwik
PayUBiz
DirecPay
EBS
Phonepe
PayPal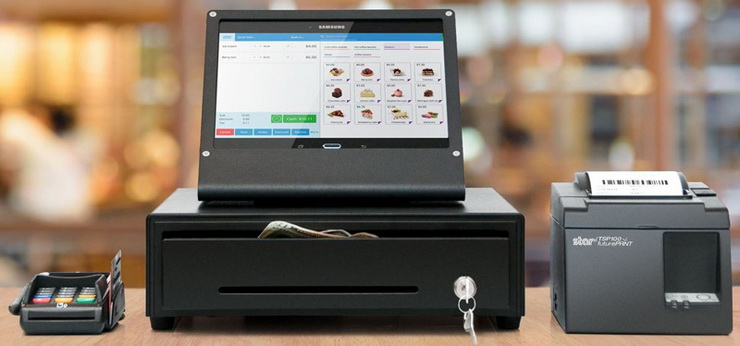 5. CRM Software
CRM software helps in managing information of customers, associates, vendors, and prospects. It directly enhances the productivity of sales and marketing team as creating and managing leads become a lot more smoother. In addition to this, customer complaints can also be addressed easily. Choose from these popular options:
SAP CRM
Oracle CRM
Microsoft Dynamics CRM
Salesforce CRM
Sage CRM
Pivotal CRM
Talisma CRM
Amdocs CRM
SugarCRM
Impel CRM
6. ERP Systems
Enterprise resource planning software integrates all process of a business operation, including product planning, development, manufacturing, sales, and marketing. Here are some options you can choose from.
Advanta Witty Turbo
SAP Business One by Uneecops Technologies
Dynamics by Microsoft
Deltek Vision
SAP ERP by SAP
Odoo ERP
7. Inventory Management Systems
Inventory management is about keeping track of your inventory at various stages such as when it was purchased, sold or stocked. It ensures that you have enough stock to meet the demand, and also avoid losses on account of overstocking. Here are a few options.
Stockpile
Cin7
OrderBot
TradeGecko
There's never a dearth of new software in the market. Choose the ones that can help you run your small business efficiently and effectively!
If you need funds for growing your small business, get in touch with Gromor Finance today!