Ironwalas who work hard to iron your clothes are simple and small-time business operators who take to this profession with a lot of dignity. They make our lives easier by making sure that our clothes look crisp and wrinkle-free.
However, this seemingly lucrative business that is located in every nook and corner of Indian cities has not seen any change for the past 50 years. A vast majority of them continue to use traditional coal-based iron boxes that tend to pollute the environment, are even an health hazard, and even damage the clothes at times. Not to mention the time it takes to heat a coal-based iron…that's time which could have been well used to iron some more clothes and thus earn some more!
With an aim to help our Bengaluru Ironwalas, ULF or Udhyam Learning Foundation teamed up with us at Gromor Finance, to come up with an effective solution, that saves our ironwalas the time, reduces their costs, helps them work more effectively, and in the process do their bit for the environment.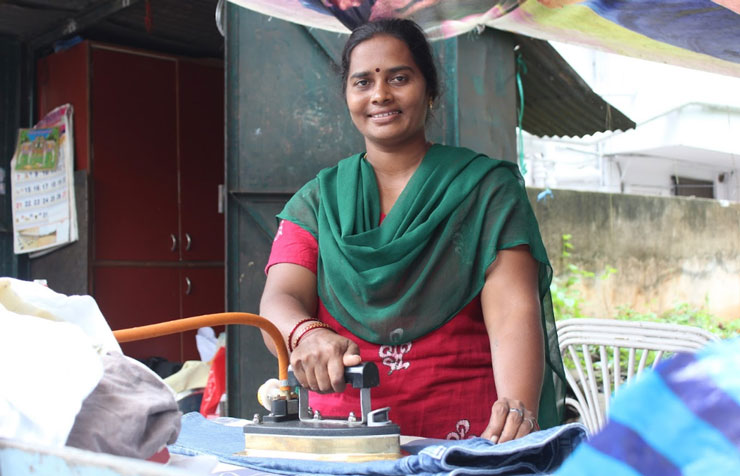 The Challenge
A lot of Ironwalas or presswalas as some call them, enter this profession because of their family, caste or lack of opportunity in any other sector. While studying the entire group of press walas in Bengaluru, Udhyam discovered several challenges on a day-to-day basis. 
The team from ULF worked and interacted with around 200 ironwalas in Bengaluru and made the following observations:
Coal-based iron boxes are cumbersome to handle

– It took around twenty to thirty minutes to heat the coal and this had to be repeated for at least four or five times a day.

High Overhead

– The cost of acquiring coal from the market was expensive and the prices of coal were unpredictable due to a largely unregulated market.

Clothes Tend To Get Damaged

– Owing to the coal box's high temperature, clothes are unable to sustain the heat or the coal tends to leave residual ash on the clothes. As a result, ironwala have to bear the cost of damaging the clothes and incur a loss.
The Solution
ULF started to procure a more eco-friendly alternative to coal-based iron box. They worked with manufacturers and distributors across India to acquire customized LPG gas-based iron boxes that work well for these ironwala.
But, as opposed to coal-based iron boxes, LPG-based iron boxes were expensive and cost more than double. These simpletons were unable to access economic resources to buy the LPG iron box. As ironwalas in India typically rely on local loan tycoons who charge exorbitant interest, they were unable to borrow money. They could not approach banks either, since most of them were not educated enough to understand or sign documents.
This is when Gromor Finance stepped in to help the ironwalas in Bengaluru. Partnering with ULF, Gromor Finance started to offer small loans of approximately Rs. 9000 at low-interest rates. Gromor and Udhyam together started to educate these ironwalas on making digital payments and opening bank accounts.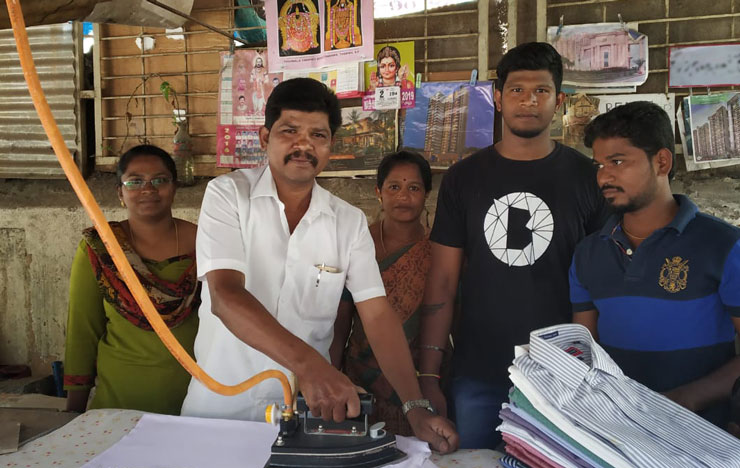 Implementing the Solution
ULF worked very closely with the ironwalas to help them adjust to the new iron box. When they understood the value in it and accept it. Udhyam provided training and conducted free trials to shed their inhibitions and remove their fear.
Since the ironwalas were a closely-knit community, an intervention in one territory quickly had the scope to spread over to other territories. There was no strict competition between different ironwalas and so once they saw its benefits, it quickly passed over to other territories in Bengaluru as well.
The Results
Earlier the ironwalas wasted close to 2.5 hours a day for the coal to heat. But, with LPG iron boxes they no longer needed to wait and were even able to iron an additional 50 clothes more than their original average of 100-150 clothes.
This has increased their income by at least Rs. 6000 per month according to the ULF study.
In addition, LPG iron boxes don't damage the clothes and are easy to handle as well, making the job a little less tedious for ironwalas. LPG iron boxes don't damage the environment and simply require a gas cylinder connected along with an insulated gas tube just like gas stoves.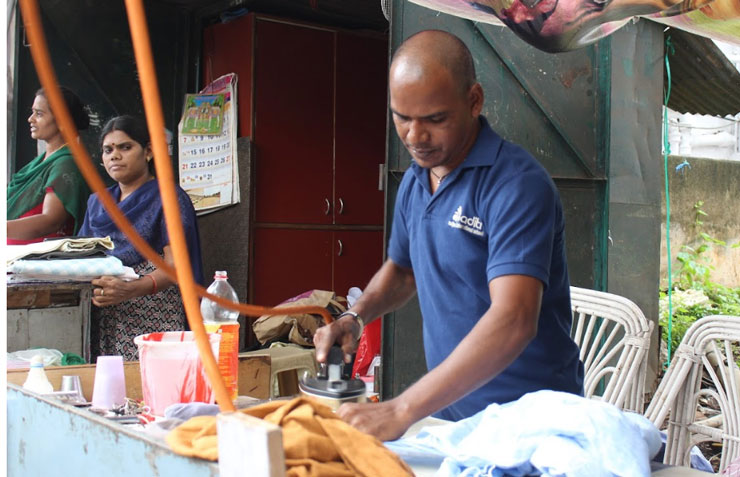 Besides, even the ironwalas' overhead costs were down as they no longer needed to purchase coal. All they needed was a 5kg gas cylinder costing approximately Rs. 350 and this can press around 1000-1500 clothes on an average. As opposed to coal which costs Re. 1 per cloth, LPG fuelled iron box cost 50 paise per cloth. Now, that's huge savings for the ironwalas.
Ironwalas had more time on hand with which they could earn extra income by ironing additional clothes. Few also started working part-time in Zomato, for example, to earn extra. While a few others were happy to spend the extra time with their family, attending to their needs.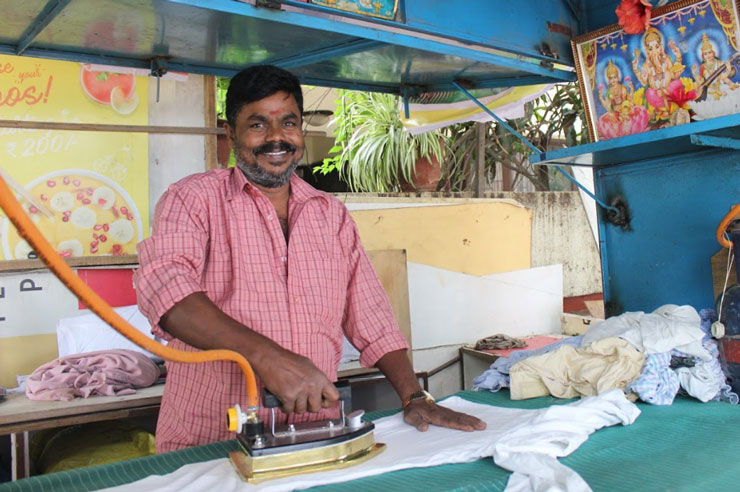 All in all, it made life a lot easier for these hardworking people who have never witnessed an intervention of this kind in their lives. Without the intiative by ULF, the ironwalas in Bengaluru would have still been left toiling with a hard day of labour.
We at Gromor Finance are glad that we could be a part of this to make the ironwalas in Bengaluru happier, healthier and help them earn more.

The Way Forward
More such initiatives need to be adopted to nurture the small business segment in India, especially belonging to the lower strata who are in real need of capital resources to improve their quality of life. Let us help self-employed businessmen of India like local tea vendors, ironwala, street food vendors and more to flourish and thrive in the economy in India.
There NGOs and groups like Udhyam who strive hard to make changes at the grassroots level are the need of the hour. A small step could help to improve the lives of millions of people who are struggling to earn their bread and butter on the busy streets of India.