Aadhaar card is an important document which is required when you apply for a loan because an Aadhaar is a document that provides information about the applicant i.e. confirms the identity of the applicant. In order to apply for an Aadhaar, one has to go to the nearest Aadhaar Card Enrollment Centre and book an appointment.
Aadhar Card Enrollment Centres are run by UIDAI-appointed registrars, along with some private players who are authorized to carry out the enrollment process.
Aadhar Card Enrollment Centre – How to find it?
Follow the steps below to locate the nearest Aadhar Card Enrollment Centre:
Visit the official UIDAI portal, https://uidai.gov.in/. Click on 'Locate Enrolment and Update Centres'.
You can locate the nearest centre by State, Pin Code or by using the Search option.
Enter the state you live in, the district and your locality/area.
Enter the verification code below.
The search results give the following details about the nearest centre – Name of the Registrar, Name of the Agency, Detailed Address, Name of the Contact Person, Mobile Number, and the type of the Centre.
The type of Centre could either be 'Permanent' or 'Camp-mode'. There is a provision in the form to opt for permanent centres only.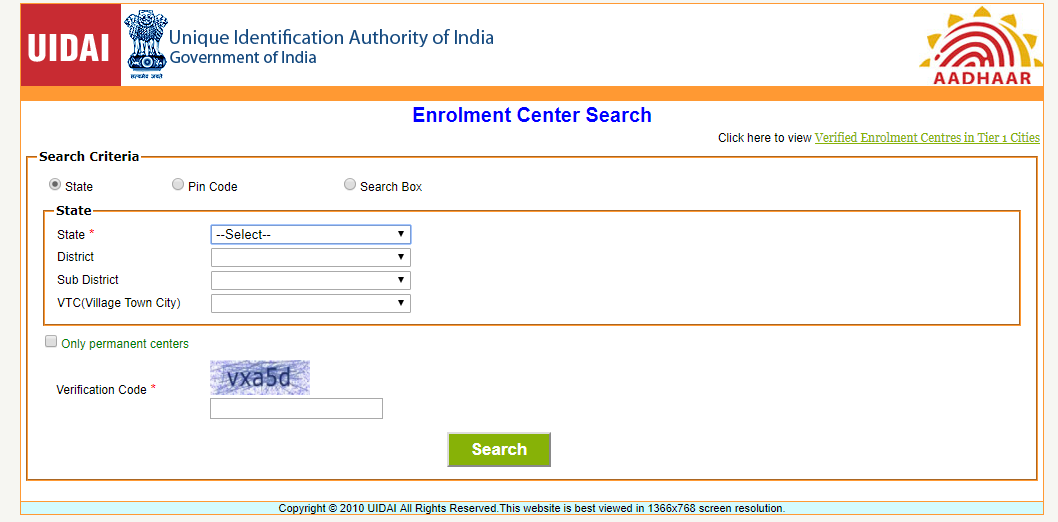 Some states and Union Territories of India come under a different list of NPR – National Population Register. Registration for NPR includes registration for Aadhar as well. Therefore if you belong to an NPR state/UT, click here to proceed further.
Before going to the chosen centre, it is ideal to call the concerned representative and check if the centre is still active. Often, centres are open on a makeshift basis and their current status might not be updated on the website regularly.
It is also possible to schedule an online appointment at an Enrollment Centre for getting your biometric information recorded. However, as of this date, the Aadhar Online Appointments facility is withdrawn until further notice.
Addresses of all Aadhar Card Enrollment Centres are now available on UIDAI's official online portal.
Are you looking for a quick business loan? Gromor Finance gives unsecured business loans at affordable interest rates within 3 days or less!