Aadhaar is an important document when you apply for a business loan. Aadhaar payment is a new feature that has been introduced with the launch of a new Android application for merchants to boost the digital payment initiatives in the country and to promote a cashless economy. With this app, the merchants can accept payments from customers using their biometric data. Aadhar payments or Aadhar pay, as it is popularly being called, is the android application for merchants that have been developed jointly by IDFC Bank, NPCI, and UIDAI.
How does the Aadhar Payments App Work?
A thing to note is that the Aadhar payments app will work only if the Aadhar number is linked to the bank account of the customer. The app can be easily used to make transactions through the use of biometric data stored in Aadhar.
Using Aadhar Payments App if You are a Merchant:
You need to download the Aadhar pay application from the Google Play on your smartphone.
You must first install the app on his/ her smartphone and then, create a registered ID.
Install and link a fingerprint/ biometric scanner linked to that smartphone.
It is important that the smartphone is connected to your bank account and an internet connection is available.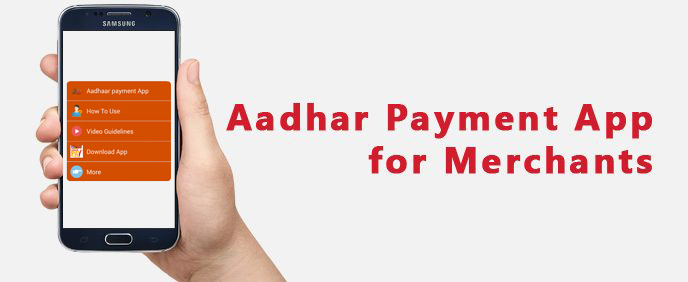 Using Aadhar Payments App if You are a Customer:
You need an Aadhar number that is linked to your bank account and an accurate biometric which is linked to your Aadhar.
Since they are used to authenticate the payments, the customer needs to provide the name of his/her bank, his/ her Aadhar number.
The customer then has to register the fingerprint on a biometric scanner so that the transaction can be authenticated.
With this application, you can forget about your debit or credit cards and make payments using just the thumb!
Advantages of using the Aadhar Payments App:
1. No Extra Charges
If you are using the Aadhar payments app to make transactions, no extra charges are levied. This is unlike the charges levied on other cards such as debit or credit cards at POS machines.
2. Cheaper for Transactions
POS machine costs usually more than Rs. 5000/- whereas a biometric scanner will cost only around Rs. 2000 for installation. Hence, for merchants, accepting payments via the Aadhar payments app is cheaper when compared to debit/ credit cards for which a POS machine is needed.
In the case of customers, no annual charges are to be paid while using the application, unlike debit or credit cards which incur some annual charges.
3. Security
Since the transactions via the Aadhar payments app requires the physical presence of the customer along with the biometric authentication, the transactions tend to be more secure.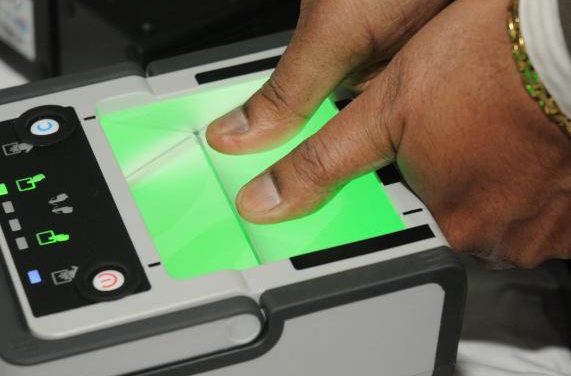 Note:
The Aadhar Pay works only under internet connectivity.
Also, the app cannot be used to transfer funds to another account.
If you are a small business owner who is looking to apply for a loan, contact Gromor Finance to get unsecured business loans at affordable interest rates!