Aadhaar is necessary when you want to apply for a business loan. To apply for an Aadhaar, you can download the application form online.
The Aadhar Card Form Download is available in all languages on the UIDAI website.
Note: Downloading the Aadhar Enrollment Form is no longer compulsory. You can now go directly to the Aadhar Enrollment Centre and enroll on the spot by providing your demographic and biometric details to the person-in-charge.
Here's How Aadhar Card Form Download can be done in all languages:
Visit the UIDAI website.
Go to the tab 'Enrolment & Update'.
Click on 'Aadhar Enrolment Form' and you will be led to the PDF.
Aadhar Card Form – Where to get all the important forms quickly?
The present and the future importance of the Aadhar Card is not difficult to comprehend. Hence, as far as the question is about a pitch-perfect Identification Card issued by an official authority, the Aadhar must be the safest bet as it serves the purpose of a universal identification entity. One such sophisticated online-based mechanism has been seen in the past for the Voter ID Card. For Aadhar Card too, the UIDAI has developed a great online mechanism which helps you access their SSUP (Self Service Update Portal) and hence, allowing you to complete tasks like:
Applying for Aadhar Card Online
Accessing Aadhar Card form online
Updating your Aadhar Card details
Checking your Aadhar Card application status
Hence, the SSUP is a pretty well-maintained online portal for various Aadhar related tasks.
Aadhar Card Form Download
To get enrolled for an Aadhar Card, you need to visit your nearest Aadhar Kendra ( Permanent Enrolment Centre). There, you would be required to fill the Aadhar Card application form. This form asks for your basic personal and correspondence details like name, address, gender, etc. along with some other details like your bank account number (In case you want an Aadhar enabled/linked account). Please remember that you need to carry all the relevant identity, address, D.O.B and age proof documents required for Aadhar Card application forms.
Quick Instructions for Filling Aadhar Card Application Form Download.
Here are the quick steps for applying for an Aadhar Card and filling the application forms:
The Aadhar Card forms contain the following fields that are needed to be filled by the Aadhar applicant. For some of these fields (as and when mentioned, proper document proof is also to be presented).
NPR Number
Name
D.O.B/Age
Address
Relationship
Consent
Bank Account
Documents
Introducer/HoF
Other Important Aadhar Card Form Download including Aadhar Card Update Form
If you have already applied for and received your Aadhar Card, you may be looking for forms to update your Aadhar Card details like Name, age, address, gender, etc.
Aadhar Card Details Update PDF Form Download (English)
You can download the above form, take a print-out, fill in the details and then send this application request for updating Aadhar card details through the postal service (while attaching the supporting documents). Make sure you mention your Aadhar number on all the supporting documents which you attach with your update request form. The list of acceptable support documents is given at the end of the Aadhar card PDF form itself.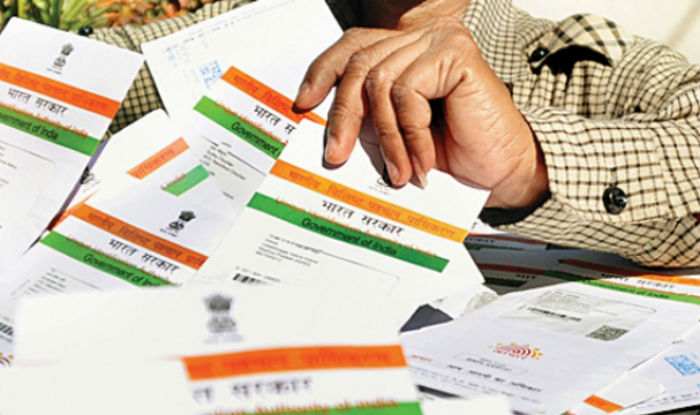 If you want an unsecured business loan for your business, contact Gromor Finance. Gromor Finance gives unsecured loans to small businesses at attractive interest rates!