If you want to apply for a business loan Aadhaar is an important document which every lender asks while applying for a loan. If you have applied for an Aadhaar but haven't received it, have lost it or cannot remember your Aadhaar number as well as EID, you can get it printed online with some simple steps.
You can get an Aadhaar Card Printout Online for various reasons:
If you know your Aadhaar No. but have lost the Original Card, you have Lost your Enrollment ID but know your Aadhaar ID (UID). or if you don't have your Aadhaar Number or the Enrollment ID.
How to find your Aadhaar Number or UID Online?
Check out the official website of UIDAI https://resident.uidai.net.in/find-uid-eid
Select AADHAAR No. (UID) from the top selection choice.
Enter your Full name as specified at the time of registration on AADHAAR CARD
Enter your registered Mail ID or Cellphone/mobile number
Enter the Captcha or Security Code in the box – Lastly, click on Get OTP
An OTP will be generated soon on your mobile phone/email id with a validity of 5 minutes
Enter OTP and click on verify OTP button.
After every step has been carried out properly, a message will flash – Congratulations! AADHAAR NUMBER (UID) has been sent to your mobile.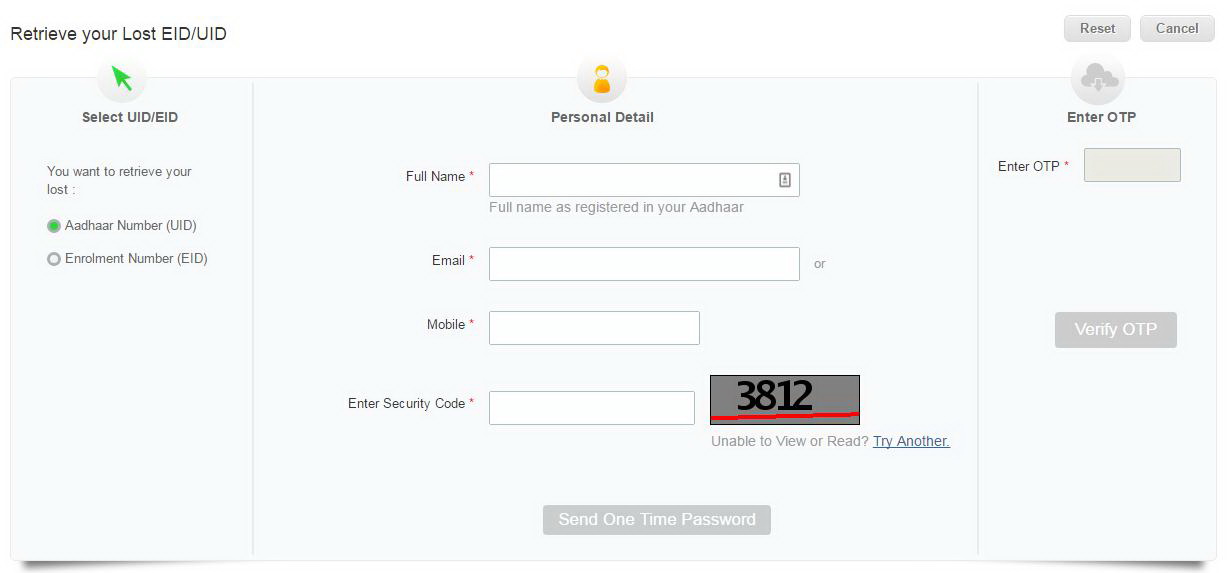 You will soon get SMS/Email with your Aadhaar no.
How to Download Aadhaar Card Online using your UID?
Visit the official website of UID India https://eaadhaar.uidai.gov.in/
Choose I have Aadhaar on top of the form
Enter your Aadhaar no. retrieved earlier in steps mentioned above, along with Full name and Pin Code of your residential address
Enter the text as shown on your screen in 'Enter above Image Text' / CAPTCHA
Click on GET OTP button – You'll soon receive SMS with OTP.
Enter the OTP – click on VALIDATE and DOWNLOAD button.
Your Aadhaar card will be downloaded in PDF file format.
Password to open that file is a combination of the first four letters of your name and your year of birth.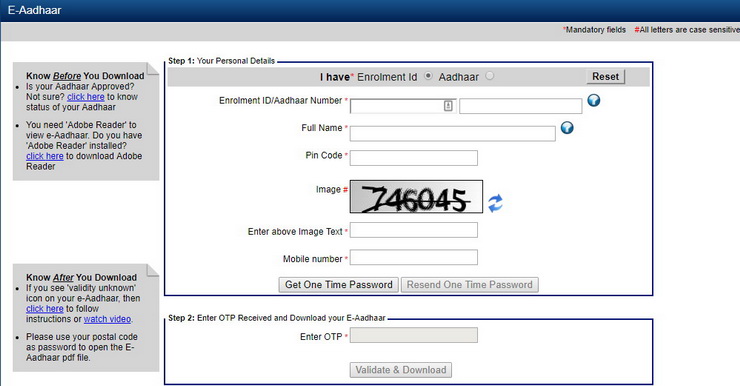 Take the printout of the Aadhaar card and keep it in a safe place. For future reference. Ideally, take the printout on Photopaper for better durability or laminate the card if you take a print on a normal paper.
If you have any loan requirement for your small business, you can contact Gromor Finance .It has a very simple application process and the loan disbursal is within 3 days or less!